Sardis Chapel, Ystradgynlais
Sardis Independent Chapel was built in 1861 and was still going strong in the early 2010s but is now up for sale. The church hall was also in frequent use, but is now used less frequently.


---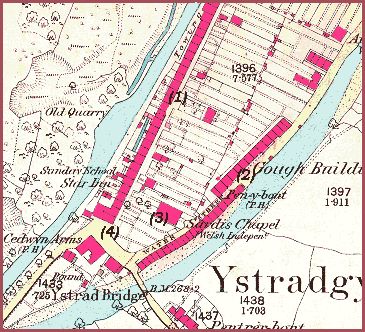 The Local Area
This map from the past shows the position of Sardis Chapel vis-a-vis the rest of Ystradgynlais. The water feature on the left is the canal, now the by-pass of the A4067, whilst the other water feature is the River Tawe, as it still is. Ystrad Bridge connects this island of the town to the main town proper.
Read More - Local Area
---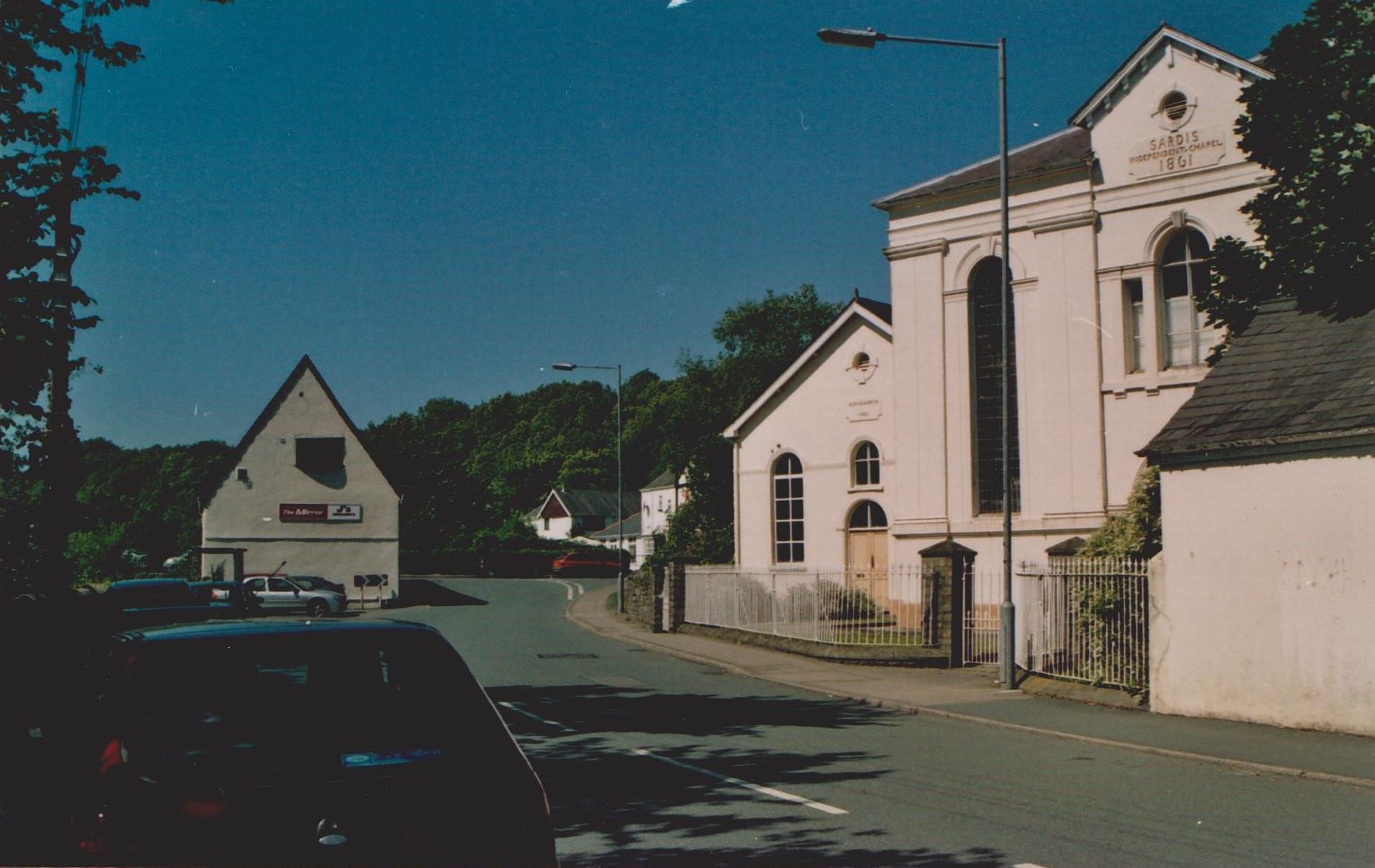 Sardis Independent Chapel is on Heol Giedd, just along from Ystradgynlais Pet Shop, and easily visible from the Ynyscedwyn Arms Hotel and Restaurant. It faces onto the river bank, over the flood defence wall.
Read More - Sardis Independent Chapel
---
Sardis Independent Chapel was built in 1861 to replace the original chapel of that name which had been undermined by collapsing mine workings.
Read More - Sardis Independent Chapel
---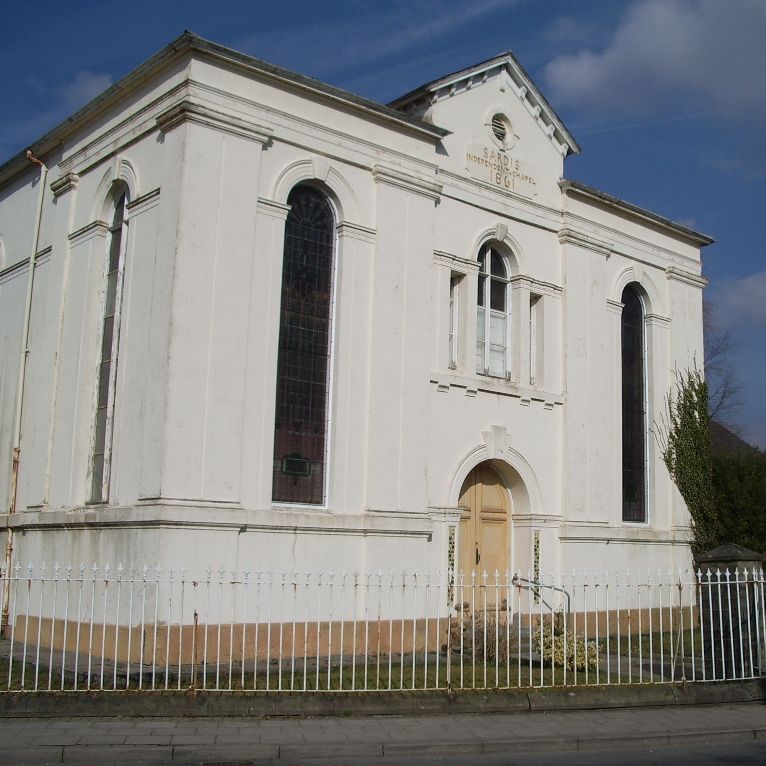 The square shape of the chapel is unusual but may reflect the shape of the earlier chapel. The adjoining schoolroom was added in 1926.
From the Llais newspaper in the years around the First World War, we have found interesting information about some of the people of Sardis Chapel including deacons and the organist.
Read More - People of Sardis Chapel
---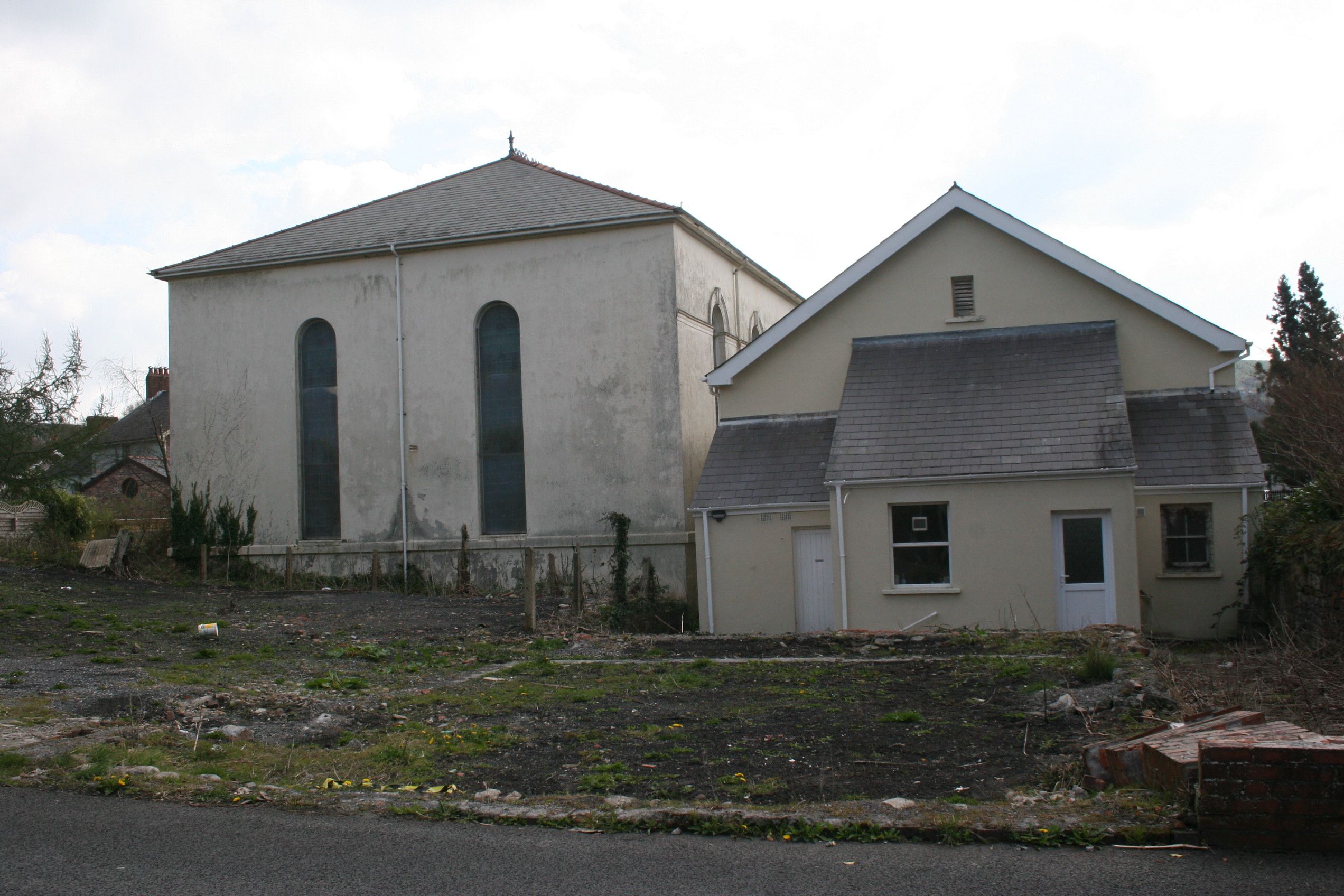 The Rear of Sardis Independent Chapel
This is a very rare view that was taken in the brief period between the demolition of the thin-walled house on Rhestr Fawr and the construction of the new modern house that stands there now.

Sardis was a venue for singing competitions and eisteddfods
Read More - Singing at Sardis
---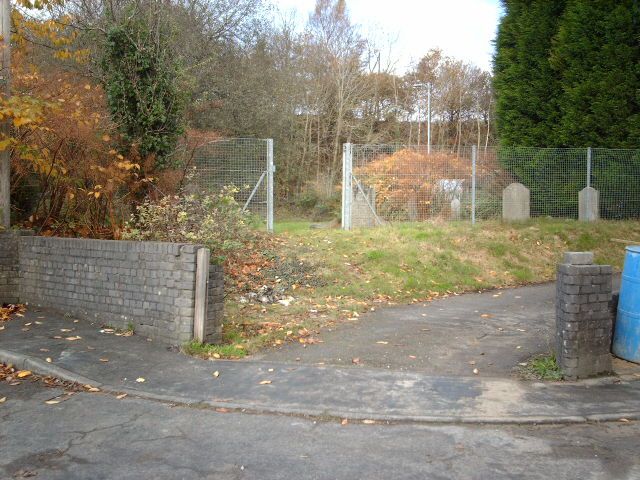 Sardis Cemetery - Caedegar Road
Sardis Cemetery is now some distance from Sardis Chapel, accessed from Caedegar Road off Heol Giedd, but also easily visible if you walk along the bypass/A4067. It is believed that the original Sardis Chapel was constructed next to the graveyard, but after being demolished the trustees of the church built a new and far more imposing structure on Heol Tawe.
Read More - Sardis Cemetery
---
Architectural elements of Sardis Independent Chapel include stained glass windows and ornamental carvings either side of the doors.
Sold in 2016, Sardis Chapel now has new private owners.
Read More - Elements of Sardis
---