Salem Chapel, Crynant
Salem Chapel is a Calvinistic Methodist chapel in Crynant. Situated up the road opposite Segadelli's cafe and shop, it is on the left after you go under the bridge and up Brynawel. It is in good condition but closed two years ago (c 2017). A Trust is to be formed in order to save the building, "Friends of Salem, Crynant". The building will still be used for community purposes and open for use.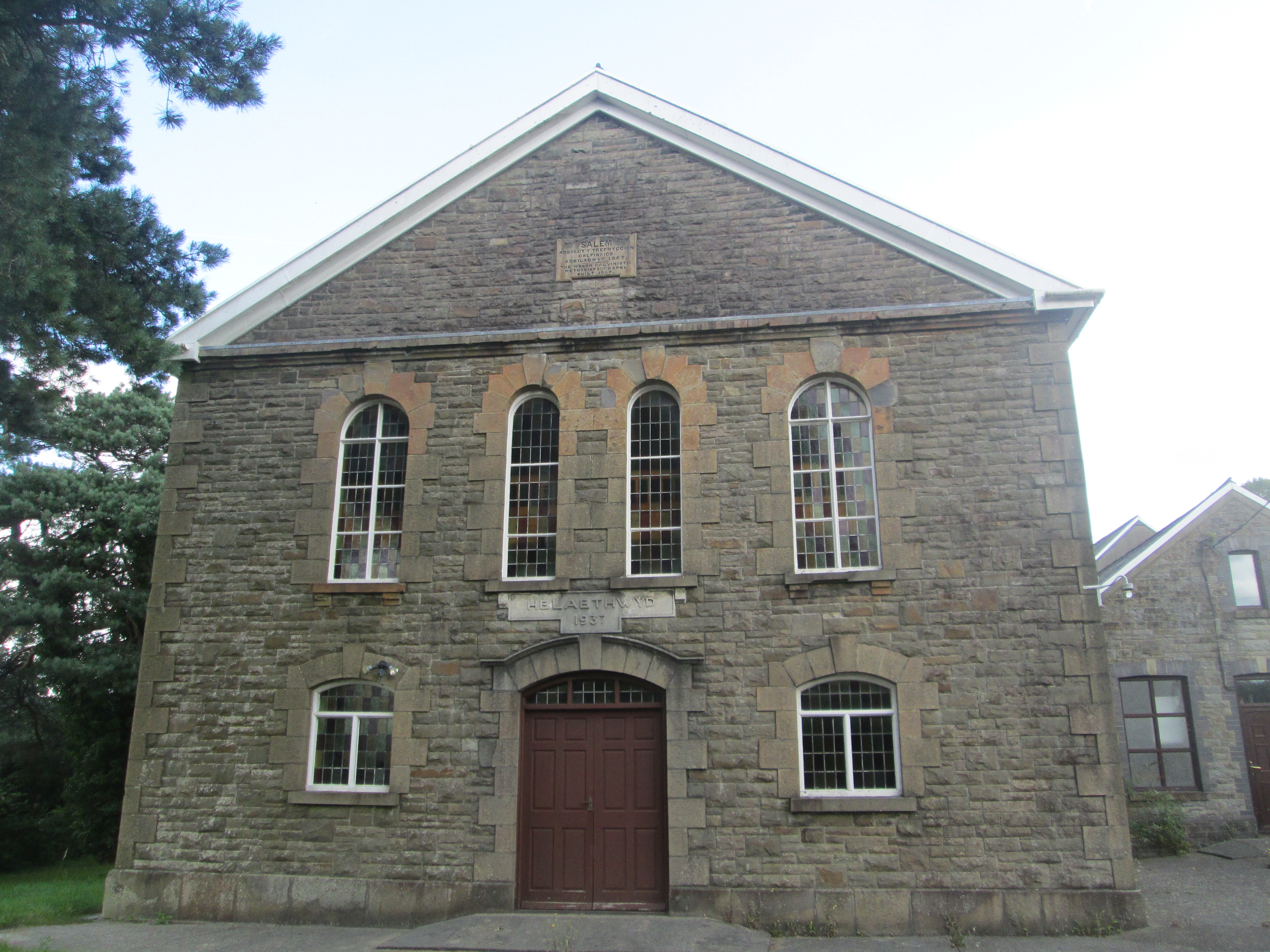 Salem Chapel's name stone says

Salem
Addoldy y trefnyddion Calfinaidd
Adeiladwyd 1867

and in English

The Welsh Calvinistic Methodists' Chapel
Built 1867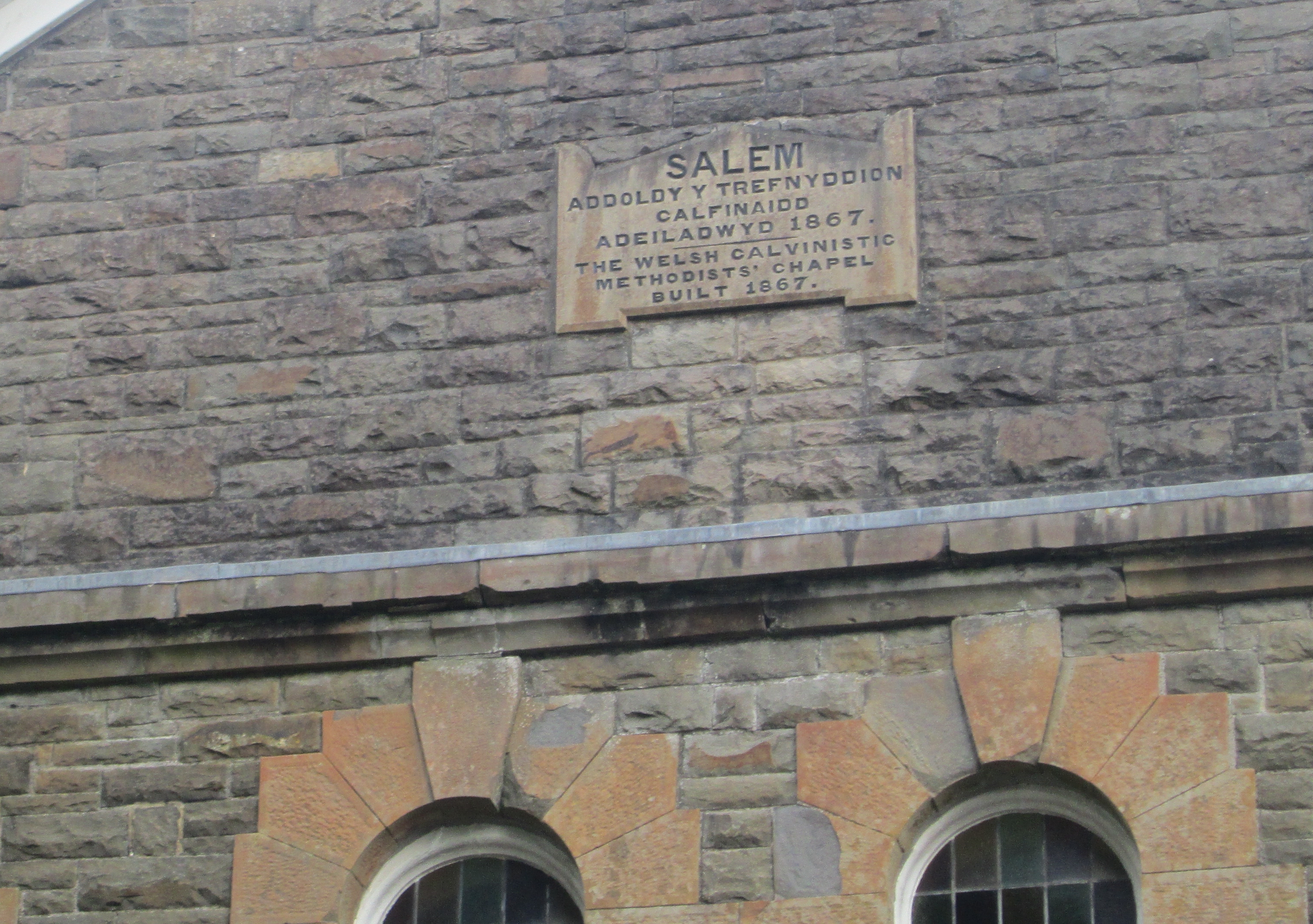 ---
From the Llais
The Llais newspaper had always included a round-up of happenings at local churches and chapels, even when these were not part of any particular story. Sometimes they advertised forthcoming events, and at other times who was preaching, or had preached there recently.
From the Labour Voice newspaper, 2nd December 1939:-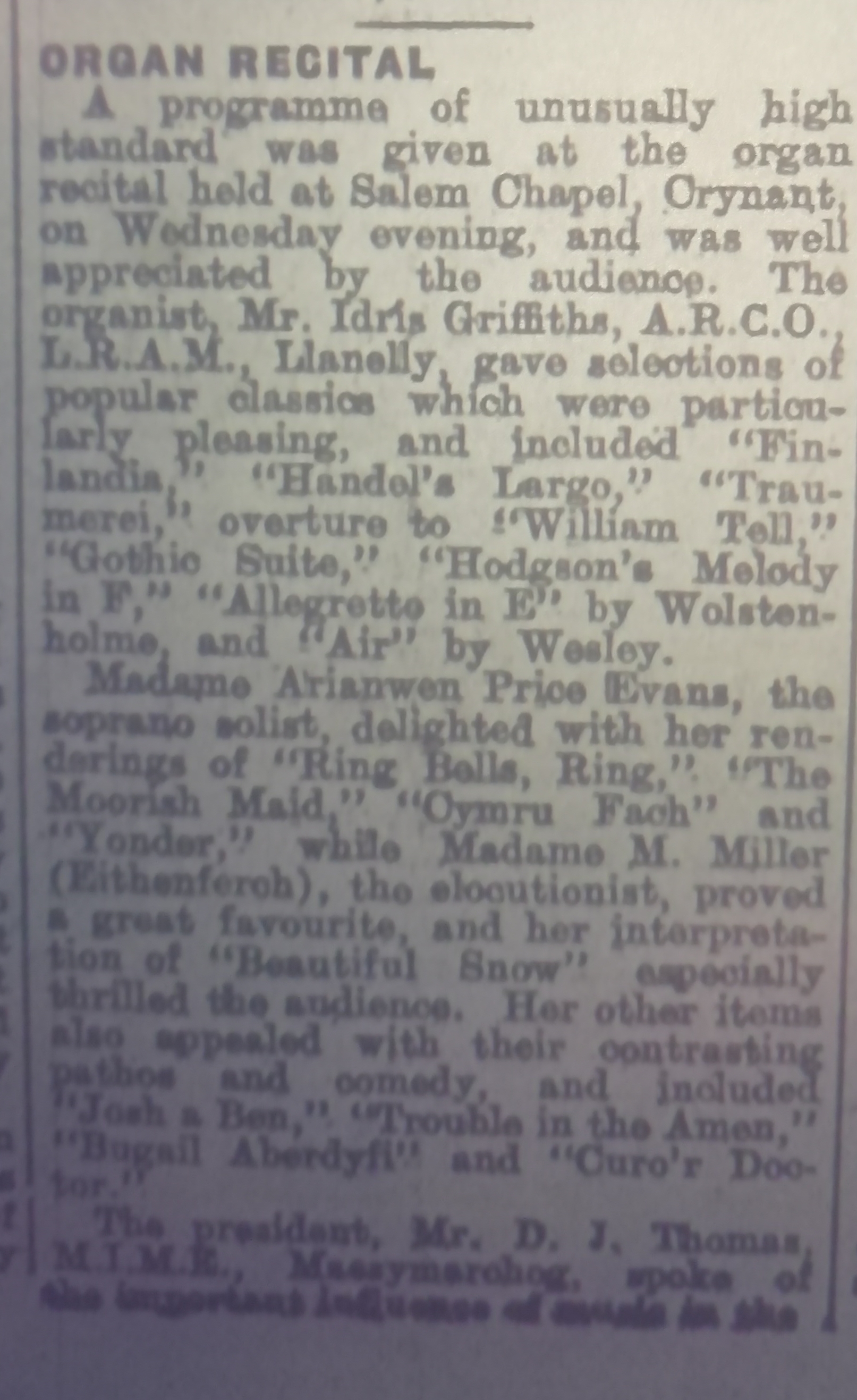 ORGAN RECITAL
A programme of unusually high standard was given at the organ recital held at Salem Chapel, Crynant, on Wednesday evening, and was well appreciated by the audience.